When choosing a new office for rent, cost and size are the key factors business owners consider. Determining the space in your commercial building can save you the oblivion of overpaying for your lease. While most guidelines for measuring office space favor landlords, you need to know that you're being fairly charged.
The standard for calculating the square footage in a multi-tenant office building gives you a general idea on the measure of space. And it applies to all architectural and construction design. Here are the three elements used as guidelines for measurable square footage:
Gross space
Useable space 
Rentable space
Why you may want to calculate office space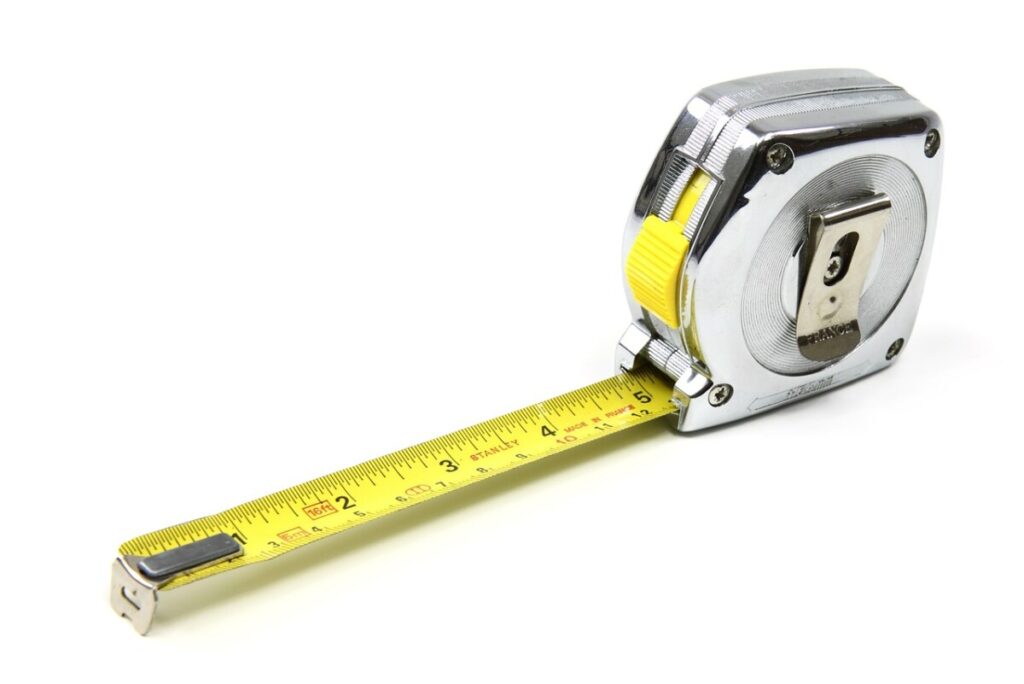 In general, the higher the square footage, the more rent there is to pay without forgetting other related expenses for the leased premises.
That's why when hunting for a new site for your business, it is crucial to carry with you a tape measure and record all required dimensions.
Once you come up with the correct measurements, it is relatively easy to calculate the appropriate square footage that you can confidently use to negotiate the lease and save you disagreements with the landlord in future.
Don't be too obsessed with the natural light the place gets and the model of the building that you forget about the important aspects of the building that will add directly to the cost of rent.
Knowing the exact size of space you're renting will help you in determining how much furniture or equipment will be able to fit into a particular area of the office and to partition effectively.
How to measure office leasable area
In comparison, measuring space in industrial buildings is quite straightforward.
It's simply the length of one inside wall and the width of the adjacent inside wall.
For residential rental rates, the neighborhood determines how much similar properties will go for.
The converse is true about office floor area.
The process can be quite complex if you ask me.
This demands for consistent measurement standards across different multitenant office designs and structure.
In most commercial leases, rent is charged based on:
Usable square footage
Rentable square footage
Gross square footage
1. Usable square footage
This is the actual floor area a commercial tenant occupies.
It is all the dominant interior surface of the exterior wall to the midpoint of shared partitions between tenants.
A midpoint has to be determined on common walls or adjoining areas since tenants on either side use it and therefore have to pay for half. 
Neither columns nor projections are deducted from the dominant portions and common walls of the usable areas.
Nonetheless, if adjustments are made to the building such as expansion/contraction of the corridors or floors are remodeled, then the usable square footage will also change with each modification.
Therefore, the usable area of a floor is more or less the total usable areas that accommodate the tenant.
2. Rentable square footage
In simple terms, rentable square feet is usable square footage plus a percentage of the square footage of the common areas of the building that all tenants use.
Apart from corridors, other shared portions of the floor include amenities like exercise rooms, stairs, restrooms, hallways, elevators and lobbies.
Leaseholders of these essential areas pay a prorated percentage as part of the rentable square footage.
However the floor is redesigned or configured in future, the rentable area is fixed for as long as the building continues to exist.
Another point to note is, when computing the rentable area of a floor, we don't take into account major vertical penetrations of the building.
Thus, columns and projections necessary to the building are included.
3. Gross square footage
Architects and contractors use gross square footage in order to attach a value on an office suite property.
Basically, this covers the entire floor area from one outside wall of the building to the opposite exterior wall.
It's also what the county relies on to assess the building.
Load factor
Sometimes, it can be difficult to calculate rentable square feet.
Not all buildings are created equal.
To evaluate the best deal for your office rental space which factors in common areas of the building, landlords use a load factor.
As you may have already guessed, load factor varies from one architectural design to another.
And the higher the load factor, the less usable space a tenant is going to put to use.
In other words, the load factor conveniently gives you the rentable square feet required in lease payment if you already know the usable square feet.
It is calculated as follows: load factor = rentable SF / usable SF
Now, you might notice an increase in rent when new owners take over an office building.
The building will be re-measured using updated standards resulting in more rentable square footage, which translates to increased rates when you renew the lease.
How about square footage that's been already provided?
Many times, you're going to find office space listings that provide the square footage, which is almost standard practice.
From such figures, it is easy to estimate the value of the office and whether it fits your needs or budget.
But be careful not to totally assume they're accurate.
You need to exercise due diligence and do these calculations beforehand.
Some of them could just be misleading estimates that were inflated or poorly measured.
How many square feet of office space per employee?
While establishing the office space size, you want to know whether it's enough for the number of employees that you have.
Certainly, that's not the only factor to consider.
Other areas you need to keep a keen eye on are:
What equipment do you need in the office
How many more staff do you plan hire in the near future
Do they need a desk each or they can share
What's the organization of the office going to be like
Do you have multiple teams or just one that focuses on all aspects of the business
Once you're able to determine these features of your business, you can move on to estimate how much space individual employees will need.
To be real with you, determining how much an employee occupies is a daunting task.
But as we've noted, your expectations of the business in terms of growth in the coming years will point you in the direction of making a proper accommodation decision.
If you're looking to have an open plan workstation, the acceptable footage per individual is 60 – 110 sq feet.
Other employees who need medium individual offices including yourself, allow 150 – 250 square feet.
On the minimum, have 50 sq feet and an additional 25 sq feet per person seated for conference and meeting rooms.
Keep in mind other rooms such as the kitchen, store and utility rooms that your team might use.
Next step – talk to your representative
Understanding the measurement of your space when calculating rent is a complexity you're going to face anytime you enter an office lease.
You're familiar with the misconception that real estate rent is determined the same way regardless of whether you're leasing a commercial space or renting a home.
In order to master commercial real estate concepts, utilize every opportunity you have with your broker.
Explain in detail about how you anticipate the growth of the business, number of employees and the build out you require.
It'll make so much sense when the agent pieces all this information together for you.
Similarly, an online calculator can also give you a general sense of how much rent to plan for.